About

Acorn pest Control LLC
I am James Pearce, the Owner and Operator of Acorn Pest Control. I work with each customer to develop an individualized treatment plan to make sure we get the best results. Customer service is what sets us apart from our competition.
Acorn Pest Control is a "Green Company". We efficiently control pests for our customers while reducing the impact on the environment through innovative pest control practices and technology, top quality products and equipment, and chemicals classified as "reduced risk" or exempt by the EPA when possible.
Controlling these unique pests in the environment of the Hill Country and South Central Texas correctly is tough and requires lots of knowledge, patience, and determination. We are licensed and regulated by the Texas Department of Agriculture and insured.
James Pearce
Owner-Operator
Acorn Pest Control, LLC
Contact Us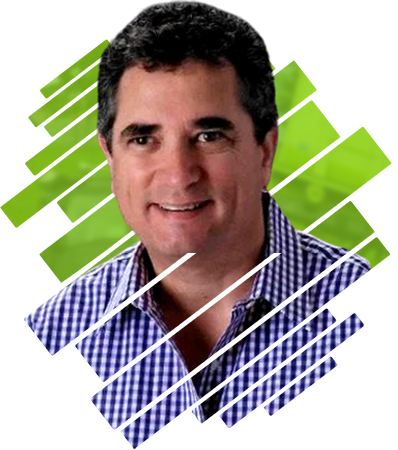 Do you want your pest control needs to be dealt with in the best possible manner? Look no further, we restore your peace of mind by offering durable solutions for every pest-related issue. Out of sight doesn't mean to be out of mind. Just because the weather is changing and pests are hiding in safe heaven doesn't imply that they are gone. They will return more vehemently after they come out of their retreat.
We begin with a thorough inspection of the site, whether it's a residential or commercial property, we deal with all with the same efficiency. We will discover and identify the conditions leading to infestations and bring up tailor-made solutions according to specific needs and pest classifications. We properly eliminate their entry points and nesting sites so they may not retain their safe sanctuaries inside your space and retain their housekeeping around.
Whether it's rodent extermination, pest control, termite inspection, or bed bugs, we offer cost-effective and reliable solutions to eradicate the nuisance effectively.
There is a lot of difference between pets and pests. Your home is like your castle that you won't like to be invaded and taken over by these nasty creatures. These tiny critters can quickly turn your world upside down. Bed bugs resting in your sheets, spiders weaving webs in your eaves, mice making their way into your cabinets, cockroaches running around in laundry, and so on. Who wants this mess? Pests are known to be persistent but not as much as we are regarding our work. We are a group of certified professionals who maintain high-quality standards and industry practices. We adhere to strict environmental protection procedures, maintain super effective customer relations and train our employees with the finest training processes.
Likewise, commercial spaces are not immune from pest invasions. Your commercial property holds pivotal importance for your business, don't let it run over by these unsavory critters. Every business demands an innovative solution therefore we offer custom-designed solutions addressing the nuanced needs of every kind of commercial space or property. We employ cutting-edge technologies and sustainable solutions to secure your area. We are bound to exceed your expectations with our excellence of service.

Pests don't stand a chance with acorn pest control
Regardless of which season is around. You need to get rid of pests all year-round. Our specialist team offers scientifically backed and customized solutions to make your environment pest-free. Pests, more specifically the common ones are a big annoyance and a potential threat to your health and property. Our advanced technology solutions and highly skilled workforce detect the conditions that nurture pest infestations and prevent their future invasions into your space. We are familiar with the behaviors and classifications of pests to offer targeted solutions.
Contact Us